February 22 2021 - 4:16 pm
For macOS 10.15 and later. Set Last Played/Last Skipped date of selected tracks to a new date, with option to increase or decrease Plays/Skips, or set to no date and no Plays/Skips.
Also see Add or Subtract Play Count.
Works best when Sync/Cloud Library is disengaged due to a potential bug.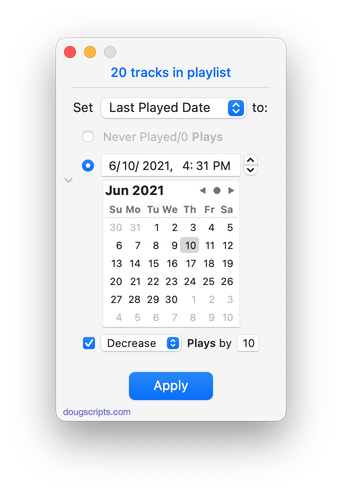 Latest version:
Fixes bug with date stepper not decreasing under some circumstances
Additional accommodations for macOS 11 Big Sur
More information for New Last Played Date v5.3 and download link is here.